PRINCE OF 'HI-DE-HO'.
CABELL CALLOWAY III
was born on Christmas in
1907
, in Rochester, New York to Martha Eulalia Reed, a teacher, and church organist, and Cabell Calloway Jr., who worked as a layer and in real estate. He and his siblings moved to Baltimore, Maryland, in
1912
or
1913
. The family moved in with grandparents Cabell I and Elizabeth Calloway, at 1017 Druid Hill Avenue, where a large African-American population resided. Cab's father passed sometime around this date. Though sources differ from one another. His mother remarried John Nelson Fortune, an insurance salesman and had two more children, one in
1916
and another in
1918
.
IN
1921
, HAVING A FLAIR for selling and gambling, his mother sent him to a reform school run by his mother's uncle in Chester Country, Pennsylvania. He soon returned home to Baltimore, resuming his gambling and working as a caterer. Calloway's mother, being a music teacher, encouraged her children to take up music, though more as an artistic outlet and talent, not as a career. She wanted Cab to become a lawyer, similar to how she wanted his older sister,
BLANCHE CALLOWAY
to pursue life as a nurse or teacher. Blanche would go on to drop out of college in the early
1920
s to pursue a career in music, one which would influence Cab greatly.
IN
1922
CAB TOOK UP private voice lessons and studied music throughout his formal schooling. He grew more and more in love with the idea of jazz and pursuing it forward, and despite his teachers' and parents' disapproval of the music genre, he began performing around nightclubs in Baltimore. He attended the Fredrick Douglass High School, graduating in
1925
.
10/21/1931 - TRICKERATION.
COME
1927
, WHEN BLANCHE WAS ALREADY PERFORMING, Cab joined his sister on a tour of the popular black musical revue
PLANTATION DAYS
. Though attending Crane College to become a layer like his father, he became increasingly more interested in entertaining as a whole, with a focus on singing. He spent more nights performing at various clubs. It was at the Sunset Cafe where he would meet
LOUIS ARMSTRONG
, who taught him how to sing in the scat style. He soon left school to sing with Alabamians band. In
1929
, he moved to NY with the band, opening at the Savoy Ballroom. The band was not good and after this event, broke up. Though without a band, his luck and talent would turn once more in his favor. Armstrong recommended him for a job, as a replacement singe in the musical revue
CONNIE'S HOT CHOCOLATES
. With this, he established himself as a lead vocalist, with the song "
AIN'T MISBEHAVIN'
" by nonother than
FATS WALLER
. Soon after The Missourians asked him to front their band.
HISTORY IN THE MAKING
.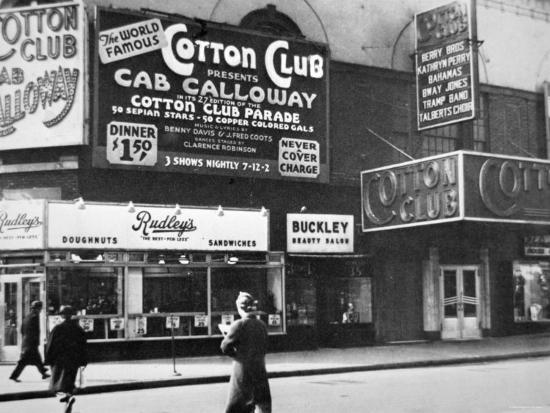 THE COTTON CLUB. The most famous night club was located in the Harlem neighborhood of NYC. Located at
644
LENOX AVENUE at WEST 142ND STREET. It opened in
1920
as CLUB DE LUXE, the owner was boxing champion JACK JOHNSON. Club De Luxe would not last, as come
1922
, it was taken over by bootlegging gangster OWNEY "
THE KILLER
" MADDEN, who would give the club its famous name,
THE COTTON CLUB
.
10/21/1931 - TRICKERATION.
THE
1930S
ARE AN IMPORTANT DECADE when speaking of the history of the Cotton Club, jazz music itself, and a Mr. Cab Calloway. The NY nightlife was dazzling, and in
1930
the once known Missourians, would rebirth as
CAB CALLOWAY AND HIS ORCHESTRA
. The band was hired in 1931 as a substitute for the DUKE ELLINGTON ORCHESTRA while the band was on tour. Cab's band would become so popular that the band was granted a permanent position. Along with performing at the club, the band took to the radio waves, performing twice a week for radio broadcasts on NBC. Cab also appeared on radio programs with
BING CROSBY
AND
WALTER WINCHELL
, as well as becoming the first African American to have a nationally syndicated radio show. During the deepest point of the depression, Calloway earned
$50,000
a year at only
23
years old.
1931
WAS A DEFINING YEAR FOR CALLOWAY. His most famous song, "
MINNIE THE MOOCHER
" would be recorded, becoming not only a staple piece in his routine and shaping his entire career going forward, but as well as becoming the first single sung by an African Amerian to sell a million records. He was known for his scat style of song and dance and wearing his white suits, with his black hair slicked back, he was energetic and quick on his feet, becoming the Hi-De-Ho Man, a nickname taken from the chorus of
Minnie the Moocher
.
MINNIE THE MOOCHER
, as well as two other of his songs, were performed in another medium that made Calloway famous, cartoons. Animation techniques were constantly evolving and with the use of rotoscoping. An animation technique that made it possible for animators to trace over motion picture footage, frame by frame. Developed by animator Max Fleischer, the most notable work using this technique, is that of the dance routines in the
BETTY BOOP
cartoons, which used Calloway's movements. A short picture was created and then animators went in and traced over it, giving the animation more life and fluidity, using the picture as a reference for positioning and timing.
MINNIE THE MOOCHER, 1932.
CAB'S THREE SONGS were used in the cartoons, "
MINNIE THE MOOCHER
" in
1932
, "
SNOW WHITE
" in
1933
, and "
THE OLD MAN OF THE MOUNTAIN
" in
1933
. As well as being a reference for movement, he also performed the voice overwork. Taking up the role of The Old Man, Walrus, and the singing portion of Koko the Clown, and when Calloway saw his first cartoon featuring him, he fell out of his chair laughing. He also scheduled concerts to coincide with the releases of the films.
"
WELL, I DON'T KNOW. I GUESS MAX FLEISCHER WANTED ME IN IT AND SO WE DID 'ST. JAMES INFIRMARY BLUES' (FOR SNOW WHITE) AND THEY DREW CHARACTERS AROUND MY SINGING. THEN I DID 'MINNIE THE MOOCHER.' MY BAND AND I APPEARED IN THE LEAD-IN FOR THAT CARTOON.
" - THE INDIANAPOLIS NEWS,
1988
.
AS A RESULT FROM THE enormous success of "
Minnie the Moocher
", he would turn his gaze to pictures, staring in a series of short films for Paramount, featuring him with his band. In some of the shorts, he performs a gliding backstep motion, a dance that can be described as the precursor of the moonwalk, Cab would later go on to mention that it was called The Buzz. In the
1933
picture
INTERNATIONAL HOUSE
, Cab performed his classic song, "
Reefer Man
", a song about a man who smokes marijuana.
CAB CALLOWAY'S HI-DE-HO
, a musical short released in
1934
, at about ten minutes long, the short is set around a ladies man who dates the wife of a train porter. Fredi Washington was cast as the wife. In
1935
, Lena Horne would go on to make her film debut in
CAB CALLOWAY'S JITTERBUG PARTY
, as a dancer.
HIS FIRST HOLLYWOOD feature film came in
1936
, with the picture
THE SINGING KID
, opposite
AL JOLSON
. Singing several duets with Jolson, as well as Calloway's own band and the cast of
22
Cotton Club dancers from NY, the picture creators of the picture intended to "
erase and celebrate boundaries and differences, including most emphatically the color line. When Calloway begins singing in his characteristic style - in which the words are tools for exploring rhythm and stretching melody - it becomes clear that American culture is changing around Jolson and with (and through) Calloway
" - Film critic Arthur Knight.
SINGLES WERE RELEASED OFTEN. With the band recording for Brunswick and the ARC dime store labels from
1930
to
1932
. RCA Victor for a year and then returning to Brunswick in late
1934
through
1936
, then with Variety, run by his manager, Irving Mills.
IN
1938
, CALLOWAY PUBLISHED the first dictionary published by an African-American, CAB

CALLOWAY'S CAT-OLOGUE: A "HEPSTER'S" DICTIONARY

. It became the ultimate guide to the jive language of the NY Public Library. Cab would go on to revise and rerelease the book two more times during the next two decades, including

PROFESSOR CAB CALLOWAY'S SWINGFORMATION BREAU

in
1939
and the last edition in
1944
,

THE NEW CAB CALLOWAY'S HEPSTERS DICTIONARY: LANGUAGE OF JIVE

.
In the forward, Cab writes:
"SOME SIX YEARS AGO I COMPILED THE FIRST GLOSSARY OF WORDS, EXPRESSIONS, AND THE GENERAL PATOIS EMPLOYED BY MUSICIANS AND ENTERTAINERS IN NEW YORK'S TEEMING HARLEM."
"JIVE TALK, IS NOW AN EVERYDAY PART OF THE ENGLISH LANGUAGE. ITS USAGE IS NOW ACCEPTED IN THE MOVIES, ON THE STAGE, AND IN THE SONG PRODUCTS OF TIN PAN ALLEY."
"TO THE MANY PERSONS WHO HAVE CONTRIBUTED TO THIS AND THE OTHER EDITIONS, THIS VOLUME IS RESPECTFULLY AND GRATEFULLY DEDICATED."
SOME OF THE WORDS IN THE DICTIONARY:
A HUMMER
(n.): exceptionally good. Ex., "Man, that boy is a hummer."
AIN'T COMING ON THAT TAB
(v.): won't accept the proposition.
ALLIGATOR
(n.): jitterbug.
BARBECUE
(n.): the girlfriend, a beauty.
BLEW THEIR WIGS
(adj.): excited with enthusiasm, gone crazy.
DREAMERS
(n.): bed covers, blankets.
LILY WHITES
(n.): bed sheets.
ZOOT SUIT
(n.): the ultimate in clothes. The only totally and truly American civilian suit.
"
CAB CALLOWAY WAS TAKING OWNERSHIP OF LAUNAGE FOR A PEOPLE WHO, JUST A FEW GENERATIONS BEFORE, HAD THEIR OWN LANGUAGES TAKEN AWAY.
" - Poet Lemn Sissay,
2014
.
MY AUDIENCE WS MY LIFE. WHAT I DID AND HOW I DID IT, WAS ALL FOR MY AUDIENCE.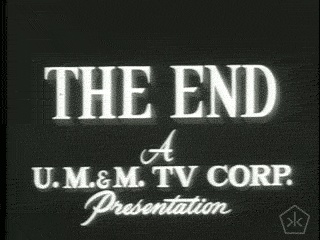 CAB CALLOWAY IN THE 1940S COMING SOON.